Shopping Cart
Your Cart is Empty
There was an error with PayPal
Click here to try again
Thank you for your business!
You should be receiving an order confirmation from Paypal shortly.
Exit Shopping Cart
VISUAL DESIGNER AND CLINICIAN
| | |
| --- | --- |
| Posted on December 31, 2015 at 5:25 PM | |
  Well I haven't updated my blog in forever. I'd like to say I will be more dilegent about updating it but I can't make any promises.
  2015 was a pretty big year for me. It has had many ups and downs. In a way I'm disapointed to see it go but I'm looking forward to another year. 
  In 2015 I have:
- hit my 10 year anniversary of being initiated into Phi Mu Alpha
- turned 30 years old
- taught from the box at Blue Devils during ensemble rehearsal for the first time
- taught the amazing Flowermound High School Band
- taught the amazing Blue Springs High School Band
- won my 4th DCI World Championship in my 6 years associated with the Blue Devils
- had the chance to get to meet so many amazing people in the pagentry arts
- had so many amazing design clients that give me the opportunity to do what I love for a living
 There are probably so many other amazing things that have happened to me that I can't even remember. So many amazing experiences that have helped mold me into the instructor, friend, and person that I am today. For that I thank every single one of you.
  I recently resigned my association with Louisiana Stars. It was a really difficult decision as I wasn't only the visual designer and supervisor, but also a cofounder. The only reason I did that was for myself. I was definitely stretching myself too thin and something had to give. I'm so proud of the progress the corps has made. In it's inaugural year the corps was 1st in visual performance (overall ranking at the conclusion of their season) and in the corps' 2nd year they were 1st in Visual Ensemble (overall ranking at the conclusion of their season). These accolades are definitely because of the world class visual staff that was there. I take little credit for that. Love those guys! Universal Melodies was my favorite show that I put together. I wish the corps the best going into the future. Who knows maybe one day I'll be "back home".
  I have made some decisions in my life recently that I think are for the better. People that know me closely know that I have been kind of a partier. I enjoy going out to get drinks with friends and enjoying each other's company.
  Over the past month I have had some health issues that have made me realize I need to take better care of myself. I have slowed down on the partying and drinking dramatically. These things were getting in the way of my craft. I had to make a choice: Do I want to party or do I want to take my career to the next level? Do I want to drink or do I want to be a better designer? In both instances I chose the latter. I can guarantee that my best work is all ahead of me.
  I do feel better not only physically but also mentally. I feel like I'm going into 2016 with a higher level of focus, more self-drive, more determination, and a recharged battery with a higher level of creativtity. I know what goals I want to accomplish. I have accomplished so much in my 20's but I'm definitely upping the ante for myself in my 30's. I have goals and I WILL achieve them. To quote the great Van Mathews; "Either get behind me, or get on the side of me. But don't get in front of me because I will run you over."
  I hope everyone has a great 2016! "On and ever upward, forward never backward."
TD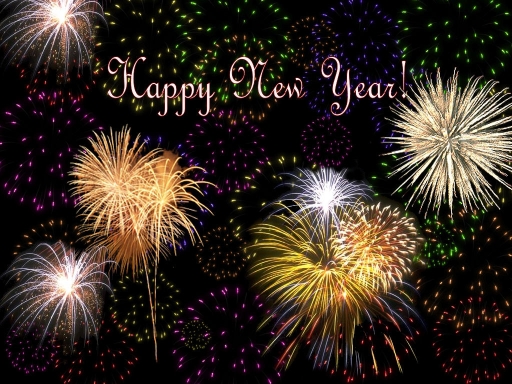 Categories: None
/